Just so you know, any NEW News that I get will probably be put on the information page too, but news like price and junk (basicly stuff not in the info section) will be here.
November 17, 1998 : there has been a lot of stuff going around about Zelda in anticipation of the game, so here is what is going on.

Nintendo has announced that the preorders of Zelda total up to be over 325,000 making Zelda 64 the most anticipated game of to date. A quote from Mr. Miyamoto; "While video games have always provided an interactive experience, they have never been truly immersive - until now," said Miyamoto, "New technology creates new opportunities. We can still feel the danger and excitement of a main character while he battles an enemy. But with more life-like animations and complete 3-D worlds, for the first time we can also begin to feel the hero's fear, his frustration, his confusion and his elation as he journeys through a 360-degree world in service of his princess."

This is really interesting. Zelda has earned a perfect score! Thats right, the weekly Famitsu (some call this magazine the weekly gaming "bible" in Japan) reviewd the game and gave it a 40 out of 40. IMPRESSIVE!

From fgnonline.com:
Zelda has appeared in Time Magazine. The influential publication claimed that, "Nintendo is aiming to strike a blow at arch-rival Sony with The Legend of Zelda: The Ocarina of Time." The small piece continued: "The puzzle-solving adventure is the first to take full advantage of the superior graphics engine in Nintendo's 64-bit machine- an edge Sony's PlayStation countered with a wider selection of titles. Zelda, the fifth in a widely popular series, is expected to sell 2.5 million copies in its first six weeks out in the US." How's that for advertising?

Nintendo reports that its sales were down for the first half of the fiscal year but expect Zelda to increase their profits.




---

~Archives~

October 2, 1998: I have a picture from IGN64.com that might interst you. It is a picture of the golden cart that you get when you pre-order (reserve) your copy of Zelda. This isnt a mock up, it is the real deal.





---

~Archives~

September 11, 1998: Well, in a sense. It will be out in mojor retailers (i.e. Wal-Mart) in playable form at the end of November. Now, the game is still schedualed for a November 23 release date so if you are buying Zelda, which you probably are, dont play too much of the game. You dont want to ruin it for yourself.

September 3, 1998: New information released from Nintendo is that Zelda will ship on a gold cart. Now dont get to excited. It is a limited edition cart. Now, how do you get it?? Simply reserve your copy of the game between October 22 1998 and November 22, 1998. That Siimple!!!

July 23, 1998: Well what do you know, I have an new update. This comes from fgnonline.com (the fastest gaming news online with DAILY updates):

"Latest infomation on Zelda 64 concerns a new
attacking move that produces blazing circles of red
and blue/ white flames from the end of Link's sword.
This has been seen in new screenshots released by
Nintendo. Two new enemies, one called 're-dead'
have also been seen in these new shots. This new
enemy has been transformed by evil magic into a
monster which enjoys feeding on the bodily fluids of
living things."

5/13/98 Sorry I havnt updated in a while but this comes with great
news from IGN64.com:
"Nintendo told IGN64.com today that The Legend of Zelda: The Ocarina of
Time (official US name) is targeted for US release on November 23. The 32
MB (256 megabit) cartridge, the biggest ever, is expected to retail for the
same price as smaller carts: $59.95. However, it should be noted that some
major retailers are reporting a $69.95 price for the cartridge at this point,
though that is subject to change. Nintendo stresses the fact that Zelda's
November 23 release date is not set in stone, but rather a deadline that the
company hopes to meet. Assuming everything goes as planned, Zelda will
release in time for the holiday rush, and will no doubt set new sales records."
4/17/1998 Seems like we will get Zelda 64 this year after all. It will more than
likely be Nintendo's big Christmas title. Nitendo has stated that it will be out
by November '98.
4/2/1998 Well, just when you think every thing is going great, Nintendo
decides to burst your bubble! Zelda has been rumored to be delayed in Japan
until fall of 1998. Well, this mean that Zelda wont be here till winter, right?
Well, that's not what Nintendo of America says. They say it will still come out
here in the second quater (this summer). Now, I know I shouldn't do to much
thinking, but is NINTENDO CRAZY! I normally thought that they brought
their home grown stuff to Japan first, then to the west. I know the N64 is in
terrible trouble in Japan, and everyone thought Zelda would save them, so
why delay it? IGN64.com reported this and I got a couple of emails about
this. Even though Nintendo of American assures us it will be out in the
second quater. I still dont know. If anyone can confirm this
email me!

3/4/1998 Zelda has been in beta testing for almost a month. The bugs should
be all most worked out and should be ready to roll in to Japan as scheduled
in April. We should get the game soon. The wait is unbearable.
2/11/1998: Zelda has gone into the final stages of production in Japan. It has
now entered beta testing, this is where the game goes into final testing and
de-bugging. Nintendo has still not set an exact date on the game, but I feel
that it might be released sooner than we think if the beta testing goes well.
After beta testing, which should last 1 or 2 months, the cartridge will go into
final production. This wil take about 3-4 weeks. Nintendo has promised that
Zelda WILL be released before the endo of 1998. The US should recive the
game in late summer or fall.
2/01/1998: Nintendo has not leaked out tons of news on this game, but they
have let ou some. The game will a 256 meg cart a the estimated price is
between $60 to $70. My guess is that it will be $69.95 (US Currency). It
should be released in April, May or June in Japan, and probably the fall of
1998 for the Uninted States. The game is said to be about 80% complete, so
we should be reciving the game anytime soon. It seems as the days keep
getting longer just waiting for the game. On a side note, the game will be
encased in a gold cartridge. That is cool!


Main Menu
[ Basement | Ground | First| Second | Third | Forth | Fifth | Roof ]
Description of floors: Basement - Information, Ground - Home, First - News
Second - Pictures, Third - Sounds, Fourth - Movies, Fifth - Strategy, Roof - Links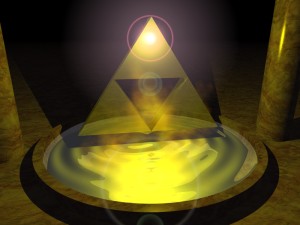 Email: its_a_mea_mario@hotmail.com
Sign and View my Guest book